Brazil trains only 53 thousand people in technology per year, against an average annual demand of 159 thousand professionals. This is what a study by the Association of Information and Communication Technology Companies (Brasscom) says, published on Wednesday (1). Therefore, vacancies in this sector should remain heated for a long time.
Looking for a job in the technology field? See opportunities at 39 companies
Uncomplicates, Tempest, Bitso and more: open job and internship vacancies
The report estimates that technology companies will demand 797,000 specialists from 2022 to 2025, but there will be an annual deficit of 106,000 talents, or 530,000 in five years. If you are an IT graduate looking to market or change companies, take advantage of the suggestions collected by Canaltech below .
Huawei
The telecommunications giant hosts the Huawei ICT Job Fair, a free online fair that last year offered more than 150 job openings and internships for students and ICT professionals. The fair brings together 14 companies that will publicize the offers and their selection processes. Companies such as Zoom Tecnologia (unrelated to the videoconferences homonymous ), SND Distribuição, Agora Soluções and Avantia Tecnologia e Engenharia are expected. The event will take place from Monday to Wednesday (December 6th to 8th), from 3 pm to 5 pm, and will be broadcast by Huawei Brasil's YouTube channel .
–
Canaltech on Youtube: news, product reviews, tips, event coverage and much more! Subscribe to our YouTube channel , there's a new video for you every day!
–
Konduct
The anti-fraud solutions company for online payments has vacancies for bilingual service analyst, full stack and junior developer and full backend. Interested parties can learn more through this link .
Abstartups
The Associação Brasileira de Startups has five vacancies open, four for community analysts and one for internal controls analyst. Both vacancies are with a signed work card with benefits and are remote. To apply, click here .
asset
The Argentine conversational artificial intelligence company has three vacancies in Brazil: administration analyst, SR account manager and customer success manager. There are still several other vacancies for different positions to work remotely. Apply here .
Amdocs
Amdocs, which specializes in communication software, has opened applications for 30,000 free scholarships in its training program for IT professionals at the full and senior levels. The best performing participants will be hired by the company to work in the operations in São Carlos (SP). The bootcamp is for developers who are advanced or fluent in English, have two years or more of experience and have completed higher education, or are in their final year. The working model is hybrid in São Carlos. Applications are due until December 11 at this link .
stark bank
Fintech Stark Bank, which offers banking services and products to companies, has 11 vacancies open in the areas of software engineering, compliance, customer success, marketing, business and personnel. Open positions are in Talent Acquisition, Account Executive, Business Analyst, Brand Design, Growth Marketing Manager, Marketing Analyst, Social Media Content, Customer Success Executive, Compliance Analyst, IOS Software Engineer and API. All entries are made through the company's website .
guarantee
Avalara, a tax operations automation multinational, has four open positions for senior SRE (Site Reliability Engineering) in SaaS (software as a service) operations, software test analyst , customer support specialist and development analyst. senior software . The format of the work is still remote, with the possibility of a return after the end of the pandemic. Vacancies are available to professionals from all over Brazil. Some of the benefits are medical and dental assistance; meal vouchers and transport vouchers; life insurance; a psychological, legal, financial and social support program; and free access to the LinkedIn Learning platform, with online courses.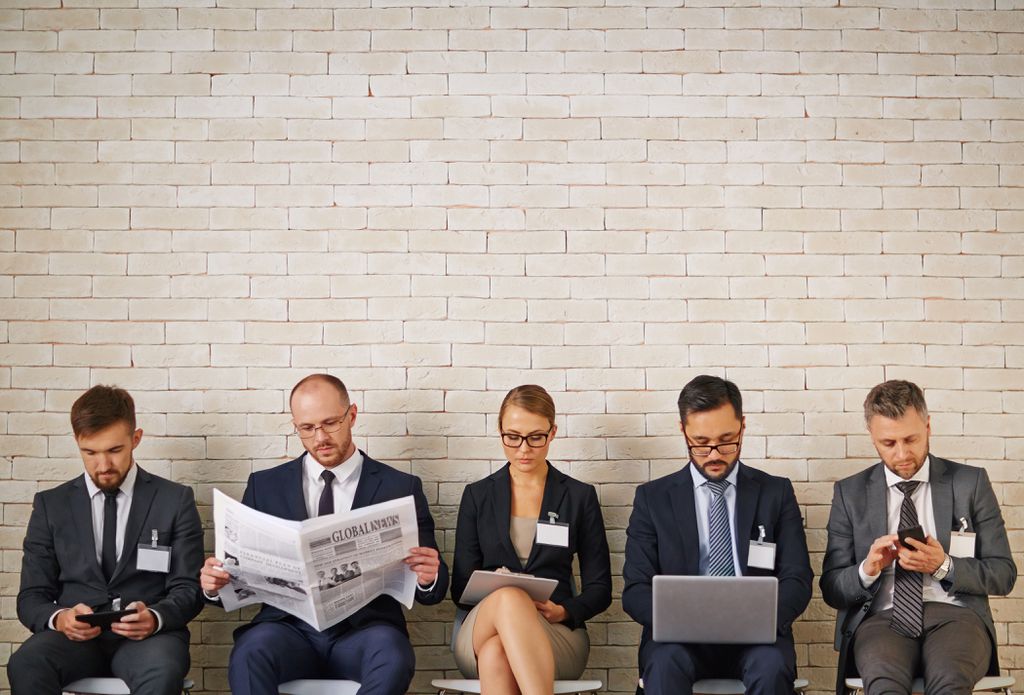 Ripio
Grupo Ripio, specialized in cryptocurrencies for the Latin market, has 27 job openings for the Brazilian office. Opportunities are in areas such as technology, communication and compliance . Vacancies are: QA Analyst, Full Stack Developer, Backend Developer, Semi-Senior IOS Developer, Semi-Senior Android Developer, Front-End Developer, Public Relations Analyst, Semi-Senior Writer, Community Growth, Influencer Specialist, Compliance Analyst full corporate, junior CX analyst, business development, junior operations analyst, semi-senior purchasing analyst, facilities analyst, talent acquisition analyst, legal manager, and head of the legal department. To try, the candidate must send a résumé to [email protected] with the job title in the subject.
ADP Brazil Labs
ADP's innovation center, a payroll and human resources management solutions company, has 80 vacancies open in technology to work at the company's headquarters, in Porto Alegre. Opportunities are for UX, data science, machine learning, backend (Java, Node, Python, C# .NET), frontend (JavaScript: Angular, React), product manager, production support (N3), software agility and quality with automation. Proficiency in English is one of the requirements, but the company also provides language improvement courses. To check the open opportunities, access the link .
empiricus
The financial market group announced 35 internship vacancies for 2022 aimed at graduate students residing in São Paulo. One of the selection stages is the active voice form, which makes diversity and inclusion possible. With a grant of R$ 2,000, enrollment is open until January 16, 2022. The selection process is scheduled to end on January 26 and those approved will join the group's companies in February, in a hybrid work model. Click here to sign up .
PagBrasil
Fintech for digital payment solutions has vacancies open for full test analyst, full test automation developer, full full stack developer and young apprentice for the infrastructure team. The vacancies are to work in Porto Alegre. To apply, click here .
sambatech
Edtech of solutions for educational institutions has 21 vacancies open for positions such as full-stack developer, marketing intern, data engineer, full scrum master, solution architect, software architect, senior backend developer, support intern, leader tech and UX/UI designer. See more information about vacancies .
make me
The platform for the purchase of recurring medications has an open position for administrative assistant in Belo Horizonte and B2C internal sales in São Paulo. For more information and registration, click here .
Group Software
The company, which provides solutions for shopping malls, real estate and condominiums, has more than 30 opportunities in the areas of back office, market, customer success and technology. More information on this link.
Best Shipping and Best Point
The freight quotation and generation platform has 11 open positions in the following areas: customer success, personnel department assistant, recruitment and selection analyst, junior product designer, operational and logistics support assistant, full data engineer , devops engineer, full front-end and full QA engineer. For another company in the group, Melhor Ponto, the vacancies are for service and external service supervisor. All are for the home office model, with the exception of the vacancies for Melhor Ponto, which are in São Paulo. The company is also making available vacancies for people with disabilities. People can apply via the link .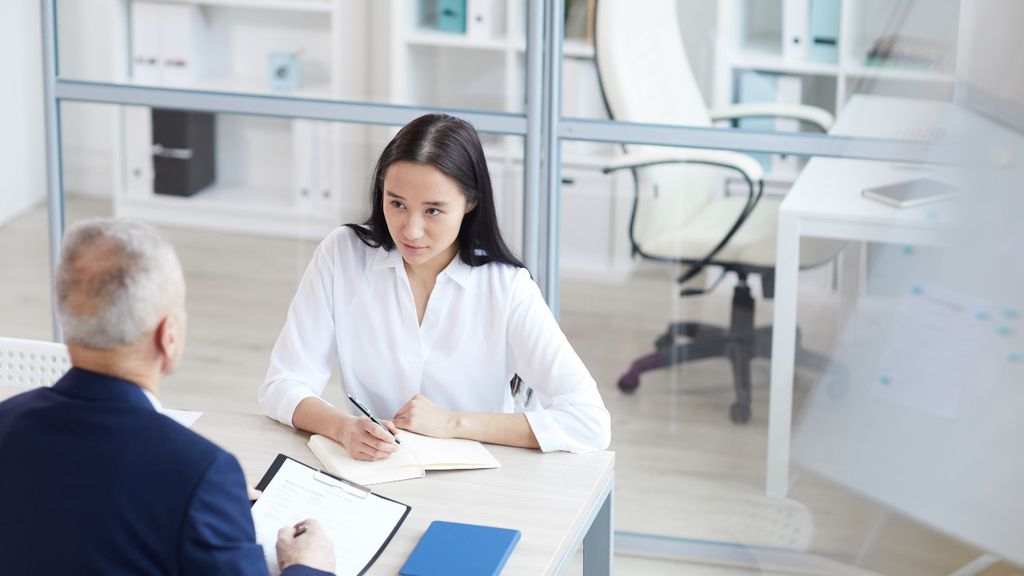 Getrak
The technology provider for vehicle tracking and Internet of Things offers opportunities as a relationship analyst and administrative assistant, both with vacancies for people with disabilities. They are in person, in Belo Horizonte. To apply, interested parties must access this link .
sidia
The Sidia Institute of Science and Technology has more than 230 vacancies in different areas of activity. In the IT areas, profiles are requested in full stack , internet of things, backend , frontend , cell phone and artificial intelligence, among others. See the vacancies , which are to work in Manaus and Porto Velho.
Neural Med
The healthtech are four developer vacancies: Senior devops, full frontend, senior frontend and Python. For more information, just access the link .
Nvoip
The telecommunications startup has internships in design and creation, sales, customer service, writing and technical support, as well as junior technical support analyst, customer service assistant and traffic manager. Interested parties can apply through the link .
SalesFarm
The sales-as-a-service platform has more than 80 vacancies for salesperson, pre-salesman, developer, HR, data analyst and commercial coordinator. Click here to apply .
Happy Client Institute
The startup of solutions to improve the customer experience has a vacancy for instructional designer, where the professional will lead educational projects and development programs. The requirements are educational background, working with Google Drive, Monday and other cloud tools, excellent communication, knowledge of educational methodologies and project management. To apply, the professional must send the resume to [email protected] .
SGA
The company specializing in cloud services has five vacancies for digital business executive, project analyst, data scientist, cloud consultant and process analyst. Interested parties can apply via the link .
showkase
The small business sales platform has eight vacancies for growth marketing, digital strategist, social media analyst, digital marketing, content, inbound marketing, UX/UI designer, product designer, business consultant, full software engineer full stack (with Java background), software development intern and marketing intern. Interested parties can send an email to [email protected]
Track.co
The startup of customer experience performance indicators has more than ten vacancies for sales consultant (BDR and SDR), tax analyst, devops analyst, infrastructure and networks analyst, backend and frontend developer. Interested parties can apply at this link .
Tuim
The subscription furniture company has more than 15 vacancies for senior architect, billing analyst, customer service analyst, inside sales analyst, furniture assembly assistant, logistics analyst, BI analyst, financial manager, B2B2C leader and mobility , copywriter, digital coordinator, designer, marketing and strategic planning analyst, general services assistant and strategic planning leader. Interested parties can send an email to [email protected]
Read the article on Canaltech .
Trending at Canaltech:
Why do cars cost so much in Brazil?
After all, are zebras white with black stripes or vice versa?
Health Spin | Ômicron: symptoms and vaccines; Does exercise allergy exist?
Two asteroids approach Earth in December. What are the risks involved?
Ômicron: 7 symptoms associated with the new coronavirus variant