The cryptocurrency market recently saw a large jump in profits—with most companies reporting gains from 5-10% or more. This has left investors wondering if/when it will go down again—but that will not happen today. Presently, there are minor fluctuations happening across the board and Bitcoin has rose above its most recent prices, holding steadily around $6,500 per Bitcoin. This comes after a downward trend in spring and again at the end of June.
Previous and Current Patterns
June 30 was the first day that there was a serious move upward for Bitcoin, one that has steadily continued to hold above a $6,300 resistance level. This means that as long as Bitcoin remains over the resistance level, it is expected to experience either minor fluctuations in price or continued growth. In the last 24 hours alone, it has grown by nearly 3%. This is significant, since it was necessary for Bitcoin to overcome the downtrend that happened in the spring.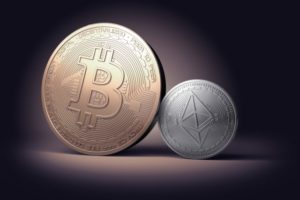 Ethereum Gains
Another altcoin that is doing well is Ethereum, which reported an increase of 2% over the last 24 hours. Its highest trading point this week was $483 and it gained a total of 8% value so far this week.
Other Cryptocurrency Trends
As a whole, the cryptocurrency market seems to be on an upward trend since the last week of June, which was important to increase people's confidence in the market. According to Coinmarketcap, the top ten cryptocurrencies have seen an increase to value, aside from Cardano, which has decreased in value. However, it only dropped by 1% over the last 24 hours
The total market has also seen a significant increase. Its intra-weekly low was around $232.6 billion as reported on June 29, but its rate is up to $277 billion today. It also appears to be holding steady, so it is likely that the upward trend will continue.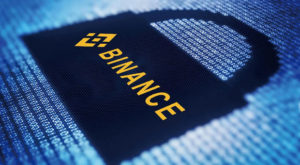 Binance and System Security
Even though the upward trend seems to be holding steady since last week, there are some security concerns that may be affecting people's willingness to trade. Binance saw irregular patterns in their Syscoin trades, which was reporting a value around $640,000. This caused them to suspend their services temporarily yesterday, stating a potential emergency as the reason. To protect users, all irregular trades were rolled back and Binance updated their security measures, to ensure all coins are traded securely.
Boosting Security for Public Confidence
Now that Binance is back to working for people, it will be important that they respond confidently to any potential security pitfalls. Their response to the irregularity of Syscoin may have gained some confidence—they were able to send out the emergency shut down fairly quickly. Additionally, no significant losses were reported.
Otherwise, they risk turning potential traders away from the market out of the fear of losing their investments. Even so, it appears not everyone will be scared away. A minister of the UK government announced earlier today that the state should rally behind the blockchain technology, to grant its people social freedom, while increasing efficiency and reaffirming their society's trust in their government.